Enjoy Fun & Games in our Recreation Room
rec·re·a·tion room
noun
a room in an institution or place of work in which people can relax and play games
---
Billiards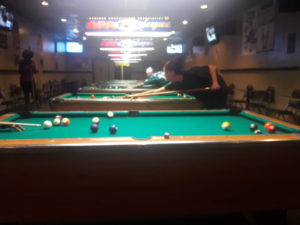 We feature six coin operated bar-sized pool tables ~ great for casual fun, team competitions or tournaments.
---
Dart Boards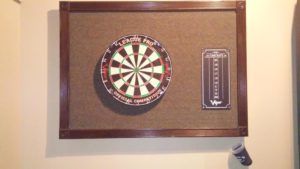 Four electronic soft-tip boards with internet connectivity to play against anyone, anywhere or challenge in house players. Plus, steel tip board available for old-school dart practice!
---
Jukebox
Internet jukebox ~ find, purchase, and play music on the jukebox right from your phone.
---
Televisions
Multiple flat screens throughout the room ~ make sure you don't miss your favorite game!
---
Video Gaming
Golden Tee Golf and Queen Skill games are the newest additions to our game corral!!